This week we are excited to welcome KK Home Improvement to our Meatless Mondays pledge, and they have provided a mouthwatering breakfast-for-dinner crêpe recipe so good you may want to have it for breakfast too!
KK Home Improvement has been helping to create dream homes in Canada for almost 25 years. They focus mainly on interior renovations and specialize in finishing carpentry and building furniture, renovating kitchens and bathrooms, finishing basements, and building or creating closets, walk-in closets, and closet organizers. Check out the photos below for some examples of their quality work and finishes. If you are interested in having a consultation with Kris, please feel free to give him a call at (416) 889-6050.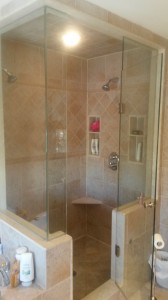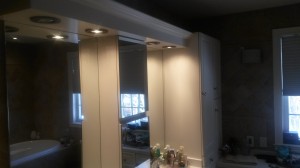 Crêpes with Cream Cheese & Raspberry Sauce
Dough
Ingredients:
500 ml milk
1 cup regular flour
4 eggs
4 tbsp canola oil (never olive oil)
Directions: Mix flour, eggs, and oil in a bowl and slowly add the milk (live dough for around 15 minutes). Heat a lightly oiled griddle or frying pan to medium high heat. Pour the batter onto the griddle/pan using approximately ¼-½ of a cup for each crêpe (depending on size of pan). Lift and tilt the pan in a circular motion so that the batter evenly covers the surface. Cook until light brown on the bottom. Flip with a spatula and cook the other side until it is also light brown.
Filling
Ingredients:
500 g cream cheese
1 egg yolk
½ tsp vanilla (optional)
2 tsp sugar
Directions: Mix all the ingredients together in a bowl with a spoon until smooth.
Raspberry Sauce
Ingredients:
½ package of frozen raspberries (approx. 250 g)
1-2 tbsp Maple syrup
Directions: Combine raspberries and syrup in a saucepan on low to medium heat. Cook until raspberries are broken down or to desired consistency. Strain to remove seeds if desired.
Assembly:
Fold a cooked crêpe in half, spread the filling over one side and fold the other side over top making a triangular shape. Stack two per plate and drizzle with the raspberry sauce. Decorate with a sprig of mint or parsley or dust with icing sugar for extra indulgence.
Bon Appetit!