Burlington
1. Burlington Food Truck Festival (July 22nd 2017) – From 12pm to 9pm The Canadian Food Truck Festivals is expanding to Burlington! Serving up some of the best food from the country, this is a festival you won't want to miss! Show some of your Burlington love by bringing your friends and family. Oh and don't forget, there will be local performers geared to entertain the masses! For one weekend only!


2. Sexy Flexy (July 23rd 2017)- – Kelly Anastasopoulos host another free of charge hour long fitness program outside city hall at the Civic Square, downtown Burlington. Stretching is encouraged beforehand and afterwards to reduce potential injuries and cramps.
3. Free Movies Under Stars (July 13th – August 17th 2017) – Spencer Smith Park plays host to an entertaining night(s) under stars. All films commence at 9pm; attendants are encouraged to bring their own lawn chairs, picnic blankets and accessories for the show

 4. Canada's Largest Ribfest (Friday September 1st – Tuesday Sep 5th 2017) – located at Burlington's Spencer Smith Park features award-winning Ribbers from all over North America. Taking place over Labour Day weekend, the event provides family-friendly fun; musical entertainment, an artisan fair, a kids zone and, of course, messy, mouth-watering ribs! This year marks the 22nd anniversary of this charitable fundraising initiative.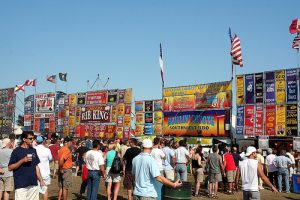 5. Red Tag Weekend – Join us in beautiful Burlington downtown for our annual Red Tag Weekend on Saturday July 22nd and Sunday July 23rd. Our stores, restaurants and services will be offering exclusive promotions and discounts for this weekend only. With every purchase of $100 or more, you will be given a ballot for the chance to win one of two $500 downtown Shopping Sprees. Get caught red-handed carrying a retail bag with a Red Tag by our prize spotters to win on the spot prizing! See our website at www.burlingtondowntown.ca for the full list of participants and be sure to follow us on social media using #BurlOnRedTag to get updates on promotions the weekend of the event. Thanks to our proud sponsor RBC Royal Bank located at 360 Pearl Street for their generous sponsorship and making this event possible.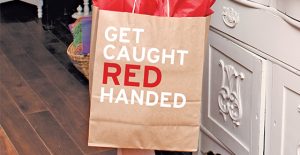 6. Joseph Brant Day (August 7th 2017: 11am to 4pm) – For Canada's 150th birthday, we are celebrating with all things Canadian! This year, revel in our food truck rally featuring dishes highlighting Canadian ingredients. Enjoy the main stage entertainment by local performers. Interact with local organizations and businesses, hosting a variety of fun games and activities. You will sure find something to love from our long list of exciting features, including: a "Made in Canada" vendors market, henna tattooing, live art performance, community mural project, and many more!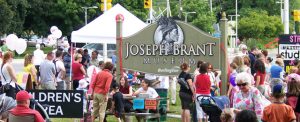 7. City of Burlington's Children's Festival (August 20th 10am to 5pm) – Join us for the 26th annual Children's Festival! We're celebrating being a kid with activities, interactive games, bouncers, face painting and more!


8. Annual British Car Show (September 17th 2017: !0am to 4pm) – Located at Bronte Creek Provincial Park, every year on the 3rd Sunday of September over 1000 British Cars and people gather on the fields of Bronte Creek Provincial Park to celebrate all things "British Car".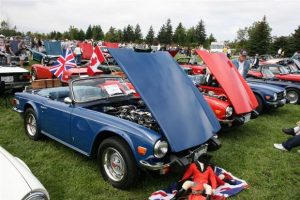 9. The Amazing Bed Race (September 17th 2017: 11am to 1pm) – Enjoy a wild ride and watch local teams race beds down Brant St. in downtown Burlington! All proceeds support the Joseph Brant Hospital Foundation.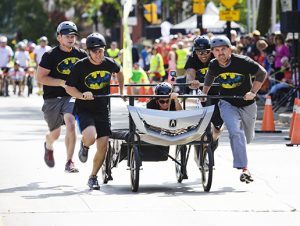 10. Harvest Festival (September 23rd & 24th 2017) – Celebrate the fall harvest with pumpkins, apple cider, activities, demonstrations and more.