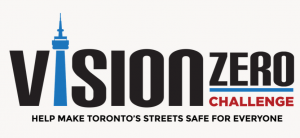 Late summer 2016 was the inception of Toronto`s Vision Zero Challenge…..
Since then nearly a 100 cyclists & pedestrians have been killed on our streets !
If the multiplier of 5 is applicable for serious injury and 10 for lesser physical abuse. Then we have had a 500 plus people hospitalized and over a 1,000 treated in the last 18 months.
Realistically, These are American Gang war #`s !
What can done to drastically mitigate these appalling accidents numbers ?
 .
#1  Start with more Protected Bike lanes,especially where heavy vehicle traffic dictates.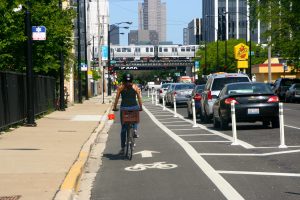 Like the American constitution  eloquently states; (separate church & state).  Give cyclists parallel avenues of transport with far lesser volumes of traffic. The City of Montreal & numerous European cities have had great success with this affordable program..
.
#2  Create more expansive & interconnecting pedestrian & cycle friendly zones.
.
#3  Encourage Builders & Developers to have site materials delivered in off hours.
 .
#4  Encourage more sports fans to take public transport.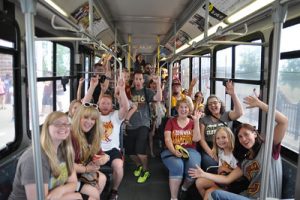 #5  Have our police cadets Educate young cyclists thru their schools about proper etiquette.
 .
#6  Commence an Arts De Mode Pin program !  Everyone knows;    That Bright colours saves lives !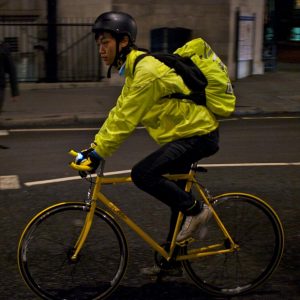 .
#7  Insist that all adults bi-annually license their bikes & that all bikes have some form reflective lighting.
 .
#8  Ticket aggressive, non conforming cyclists.
 .
#9  Designate limited subway & railway cars for cyclists.
 .
#10  Nominally Lower the speed limits along our downtown streets.
 .
#11  Fix our downtown streets !
 .
#12  Miscreant drivers must commit to community service related to making our streets safer !
 .
#13  Continue to Raise public awareness about the benefits of walking & riding.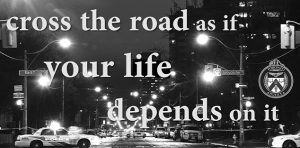 .
Please check out our past blogs as we have been raising this issue for some time! –>
As well as these related articles found within the Toronto Star and Globe and Mail!–>