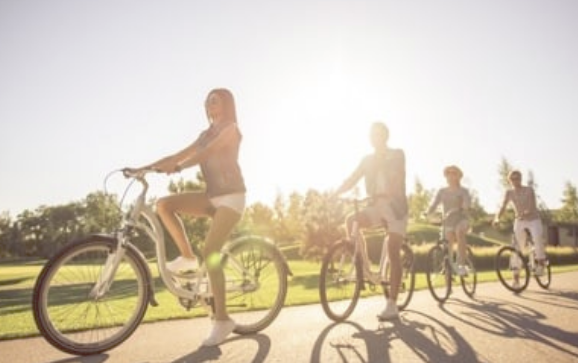 2018 resulted in the most bi-pedal fatalities ever recorded in the the G.T.A. Regrettably, 2019 is not lagging far behind in claiming this most dubious of honours.
https://www.thestar.com/news/gta/2019/04/13/man-arrested-after-vehicle-hits-two-pedestrians-on-king-st-sidewalk.html
People repeatedly ask:  What immediate steps can be taken by the community
in making our streets safer?
Perhaps it is time that the city fathers salute the well heralded  concept of an Arts De Mode Pin! This stylish, ultra affordable, talisman broach of the C.N. Tower would be awarded monthly to a dozen effervescent bi-pedal commuters.
If our community (Liberty Village) got behind this simplistic safety implementation, especially with the support of our local media outlets (Indie 88, Classical 96.3, Zoomer am 740, Jazz 91 FM & Sirius XM Canada), community groups around the city would be piling up the gangway to join. Forward thinking retailers, bellowing their support on those same perceptive radio stations does not require a quantum leap of anybody`s imagination.
Secondly, demand that city transport planners, create a more exclusive form of transport by progressively separating vehicles from cyclists & allow pedestrians an opportunity to meander in their own realm is almost self explanatory.
This concept of separate yet equal works especially well for store front retailers & restaurateurs, etc…… Just look to the European continent for a myriad of affirmation.
Thirdly, support the advent of G5 technology. For better or worse, it will be here before we know it. Unquestionably these broadband upgrades will make our streets a safer commute. Please encourage our frugal but oligopolistic telecoms to spend freely within our neighborhoods.
Fourthly, let your local politicians know that you have had enough of continual grid lock, poor air quality, deplorable roadways, inadequate street lighting, insufficient bike stands and most importantly the pi-pedal accident ratio happening outside your home.
Lastly, may we at Accurate Appraisals wish everyone a pleasant & safe holiday weekend!
#toronto #libertyvillage #safetyfirst #indie88 #zoomerradio #jazz.fm91 #siriusXM