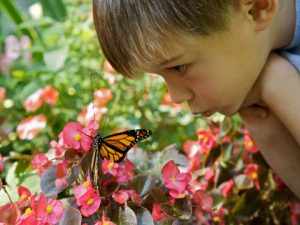 Parents rejoice, the Super Generation has just arrived in a neighbourhood near you!
The Monarch Butterfly through the month of August will be diligently laying the eggs of the Super Generation all over that ubiquitous Milkweed.
This Super Generation that will fly over 3,000 kms back to the Mountains of Michoacán Mexico to winter in vast numbers from all parts over the Northern United States & Southern Canada. This is by far the longest documented insect migration in the world.
This generation of super butterfly will not only fly the distance that it took 3 earlier generations to cover, but they will also live 10 times longer.
Let us know when you spot these Nietzsche like athletes in your backyard by emailing us at admin@reappraisals.ca.
Please remember this fall, (mid-September through mid-October) to spread those Milkweed seeds along the border lands of cultivated fields, through the scrub in park lands, along rural road ways and besides brooks, creeks & rivers. This will help create corridors of transit and areas of gestation for this true marvel of the natural world.
We wish every success to any engaging and enterprising grade school teacher who feels that getting his or her students out into fresh air to spread these pods of milkweed, will inevitably help their students better grasp the concepts inherent in the studies of geography, entomology and city planning. Let's help create our own ultra super generation of engaged and educated students by helping this most beautiful creature endure and prosper.
Knowing that Monarch Butterfly numbers have fallen by 80% or more just in the last decade, it is imperative to realize that NOW is the time to step forward, so that this Super Generation of the natural world, can continue to dazzle future generations of humans!
We would like to thank everyone who has participated in the seasonal joy of spreading the milkweed! There has been an increase in the observance rate of Monarch butterflies this year which we can only hope will be a continuing trend to occur in the next following years. Hopefully through these efforts we can take this lovely creature off of the endangered species list for good!
Please note that next Monday is the first day of our holidays, and we will be available for appraisal requests as of the 9th of August. Wishing everyone a fantastic week, as well as a safe & happy upcoming holiday weekend.