Affordable Home Office Tips!
Recently, working from home has become the new normal for millions. If this is your reality, surely you will benefit from the itemized list below with some straightforward tips our team has come up with to assist in making your working days more productive:
1. Pick a room (preferably with a door for privacy & a window) and start by clearing out your selected work area.
2. Enhance your room lighting (additional, adjustable over head & wall). If necessary, install a few extra wall sockets or minimum 2 electrical power bars.
3. Apply a soft-white paint . It helps imply a degree of professionalism & augments mood.
4. Create some additional shelving space and utilize the closets for cabinet space & stacked shelving.
5. Purchase an adjustable, paddle-armed, ergonomic chair. Kinesiologists insist that a good supported chair will boost productivity by a minimum of 10%.
6. If you are not particularly tech-savvy, bring in a professional to help you consolidate files, optimize the applications you use, and assist in boosting efficiency.
7.  Make sure that you have adequate supplies (i.e. stapler, calculator, phone charger, paper, paper puncher, batteries, sticky notes, pens, & highlighters etc.).
8. Keep in the habit of tidying your workspace at the end of each day, so you begin each workday in a clean environment.
9. If you have kids at home, figure out an effective working dynamic. If your children are younger, ensure they have a safe play area to keep them occupied while you focus, but still within hearing/watching distance. If your children are older and more self-sufficient, perhaps make use of a "Do Not Disturb" sign on your door handle during busy periods.
10. Since working from home inevitably eliminates the separation of work from home, perhaps use your lunch break to take a walk around the block, allowing yourself a chance to separate from both work and home for a few moments. This trick can be quite motivating!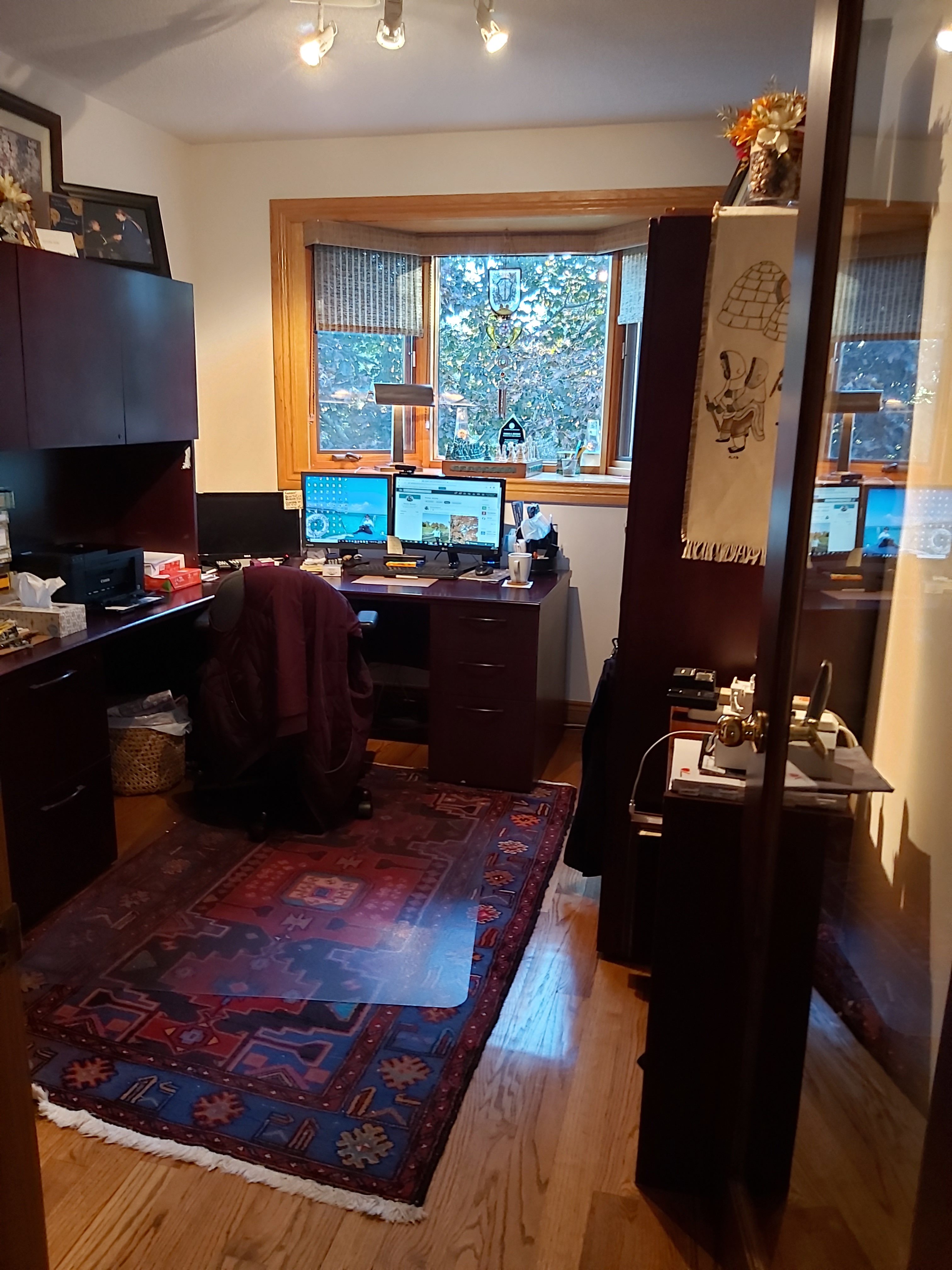 This quantum workplace change will in due time – along with fluctuating demographics – affect the demand on housing styles.
If you find that your lifestyle is being being affected by the blowback of the COVID-19 pandemic, staff at any of our 4 offices would be pleased to offer insight.
Stay safe & well!