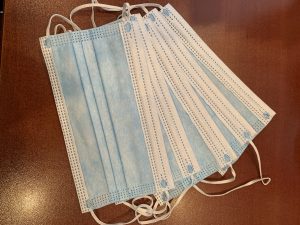 Ontario is nearing 4,000 new COVID-19 cases per day with growth accelerating and reaching over 7% on the worst days. Daily mortality rates are expected to increase from 50 to 100 deaths per day between now and the end of February.
See the government's projections here: Update on COVID-19 Projections
Sadly it has taken a pandemic for some to realize that the time is now at hand. Where we can help ourselves by simply helping others. Stay at home!
Contact your loved ones, call your neighbours, text your work colleagues, email your relatives, write a thinking of you card. Remember the follow the 3 w's when you go out in public, wear a mask, watch your distance and wash your hands.
While hunkering down at home, you may be befuddled by many of the recent nuances of the Real Estate market. Whether it be Toronto's crackdown on short term rentals or the fact that listed stand alone homes are garnering several dozen offers over a weekend. For answers to this and more just call any of our highly experienced agents and appraisers which can be found at http://www.reappraisals.ca/2017/12/21/the-3-amigos-at-heritage-caledon-realty/. Their decades of experience is simply invaluable in times like these.
Meanwhile stay safe and well. We will get through this together.