The 4 corners through Caledon Village is quickly becoming a vehicle quagmire.
An already hazardous 4 corners is now expected to handle an exponential spurt in traffic.
Much of this near future demand will stem from Erin`s 5 new recently approved subdivisions.
Plus the Town of Caledon`s approval 4 new aggregate operations in Ward 1.
Combine this with the fact that Highway 24 is already an ultra busy transit corridor for car parts between Guelph and Alliston. Consider that the volume of Traffic along Highway 10 continues to increase at over 10 % per annum. (approx. 40,000 per day)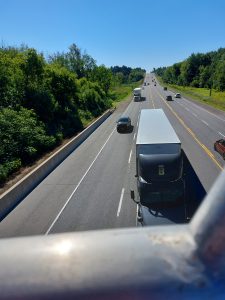 Regrettably the 10 year old (vigorously petitioned) safety upgrades at this chaotic intersection like most of the infrastructure along highway 10.
Harken back to another era and generation of automotive transport.
Last but not least, billions have been promised to be spent on the new 413 superhighway.
One must ask why don`t our existing roads merit priority.
Make them as safe as possible before inducing greater volumes of traffic.
Perhaps the time has come where our Politicians should be mandated for a year to attend every HGH 10 related funeral and pay a hospital visit to every near fatal crash victim?
Change is going to come!
Wishing all a safe and festive end of summer.