About Us
Accurate (Peel) Appraisals Inc. has been in operation since 1998, with over 70,000 appraisals completed for a diverse variety of urban and rural properties. The Caledon Chamber of Commerce had awarded the firm the Outstanding Professional Service Award as well as the Business Woman of the Year Award (for Karin Bremner) in 2016. Selected as one of Peel Region's Top New business (2002). Our staff is available during and after business hours with a growing number of well-trained appraisers, all of whom are members of the Appraisal Institute of Canada. The firm's principles are McGill University business graduates majoring in Economics. Both principles are also CRAs and real estate brokers. Our team consists of 2 AACI's, 3 CRA's, 6 Candidates and 4 full time office staff. The commercial department is lead by an AACI with 30+ years of experience.
All appraisals conducted by Accurate (Peel) Appraisals Inc. are conducted with the highest degree of integrity, competence, and timeliness, ensuring professionalism at all times. Our appraisers are also available on evenings and weekends and are committed to providing you with a superior quality of service.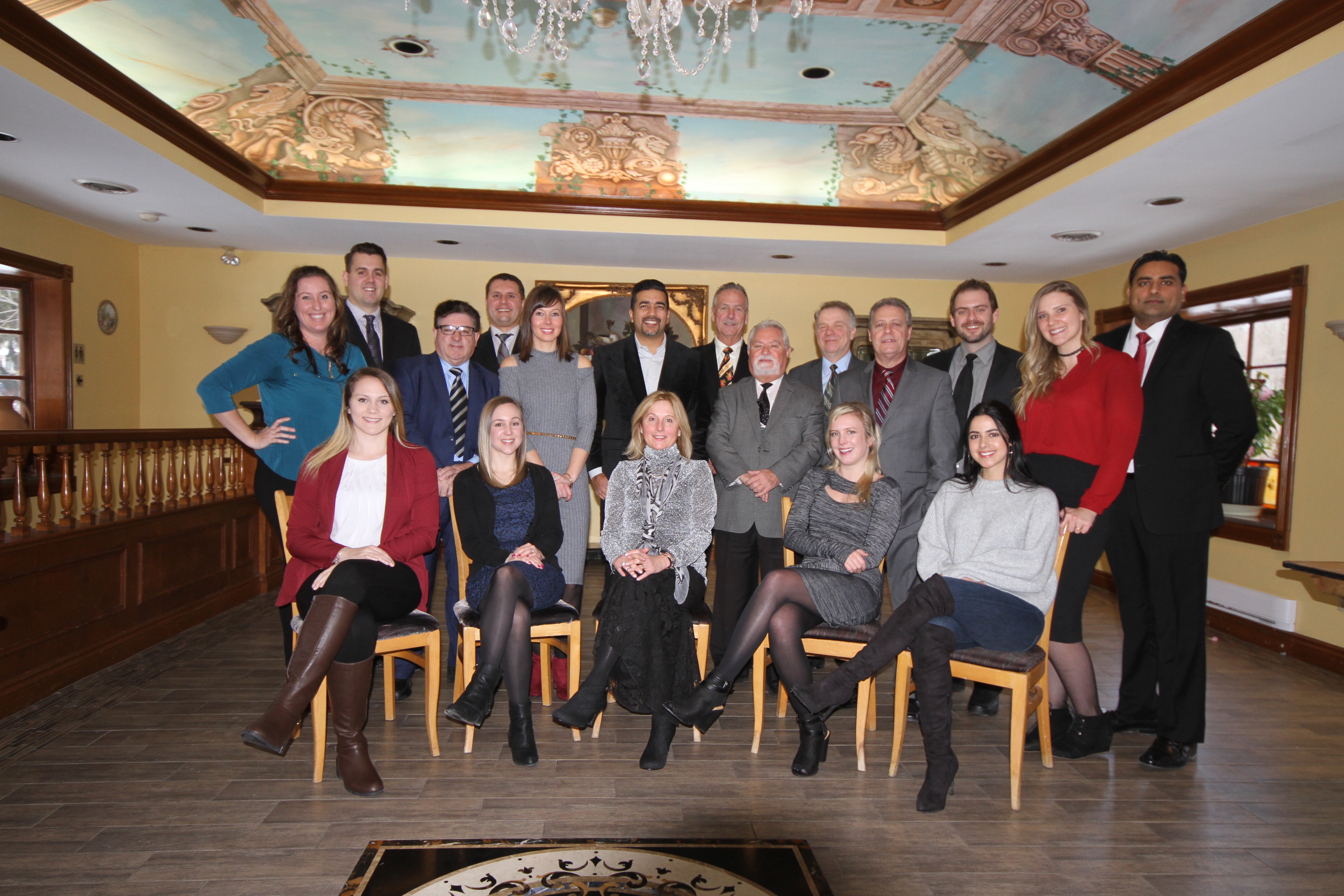 BUSINESS WOMAN OF THE YEAR
Caledon Chamber of Commerce: Business Woman of the Year!
Congratulations to our very own Karin Heidolph-Bremner on receiving The Caledon Chamber of Commerce Business Woman of the Year award!!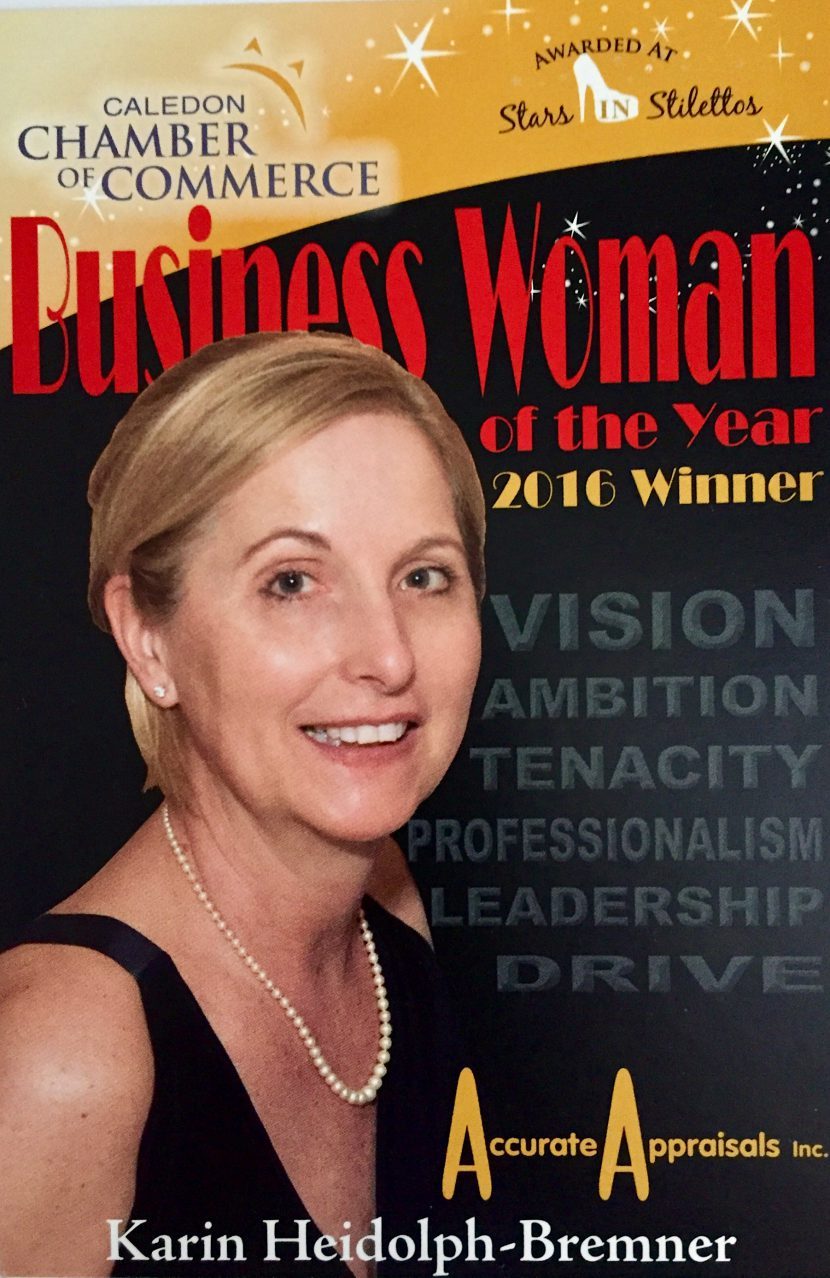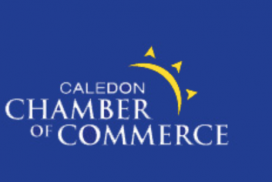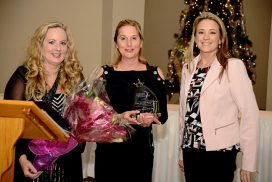 Employee Recognition
Marcus accredited AACI in 2017; Pritesh designated as a CRA in 2014 and nominated for Top 40 under 40 with AIC
Nick Jurich, Most Dedicated Appraiser
Tom Bremner, Lifetime Service
Lillian Koby, Managerial Award of Excellence
Carlos Silva, Jaime Oliveira, Ivan Oliveira, Three Amigos Award
Congratulations Lillian! - Lillian with her award next to Karin Bremner.
Congratulations Natalie! - Natalie with her award next to Tom and Karin.
Congratulations Claudia! - Claudia with her award next to Tom and Karin.
Congratulations David! - David with his award next to Tom and Karin.
Congratulations Marcus! - Marcus with his award standing next to Karin.
Congratulations Grace! - Grace receiving her award from Karin.
Congratulations Pritesh! - Pritesh receiving award from Karin.
Our Team
Please swipe to view all members of our team.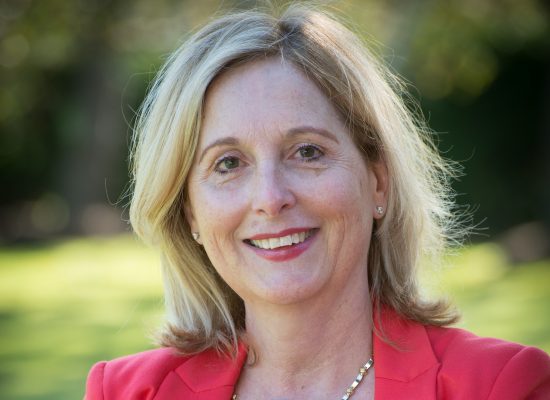 B.Comm, McGill University, 1981 As CRA and partner/owner of Accurate (Peel) Appraisals, Karin brings 20+ years of experience as a CRA designated appraiser with the Appraisal Institute of Canada, both in the field, and predominantly, as a review appraiser – she oversees the office's appraisal reports, along with the support team at AA. Karin has had her Canadian Residential Appraiser designation since 1997, and has mentored over 15 candidates over the last 10+ years toward their CRA designation and continues to do so, offering her expansive and expert knowledge to her many candidates. Karin is also a real estate broker with Heritage Caledon Realty Inc., Brokerage, and has over 30 years of real estate experience. Fluent in German and French, working knowledge of Spanish.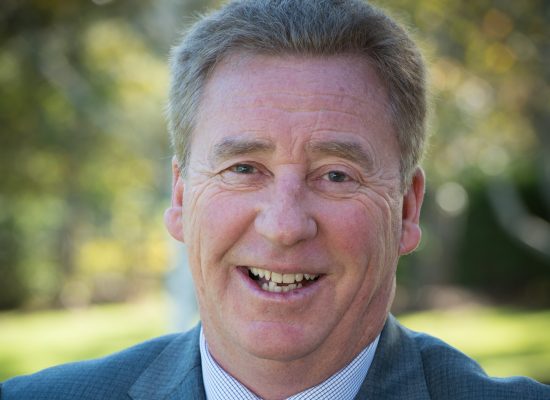 CRA, BA Economics, McGill University, 1980 Thomas has appraised a substantial amount of residential properties, both urban and rural, in Toronto, Halton, Peel, Dufferin, Adjala-Tosorontio, New Tecumseth, Wellington, and York. He has had his Canadian Residential Appraiser designation with the Appraisal Institute of Canada since 1998. As partner/owner of Accurate (Peel) Appraisals Inc., Thomas has trained many appraisers that are currently employed with Accurate (Peel) Appraisals Inc., as well as several who have obtained their designation and companies or work in other divisions of the appraisal field. He is also the Broker of Record of Heritage Caledon Realty Inc., Brokerage, and has sold commercial, industrial, and residential real estate since 1982.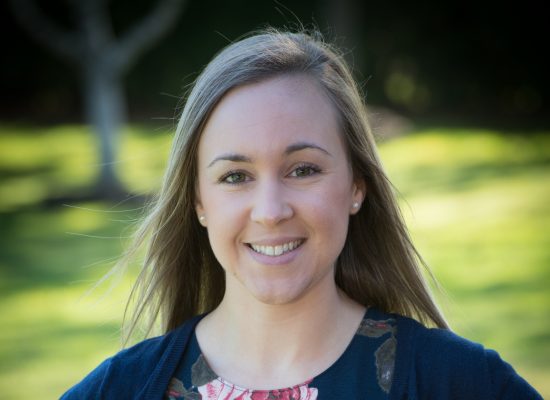 Lillian Koby is a graduate of McMaster University where she received her Honours Bachelor of Commerce degree in 2010. After graduation she joined Accurate (Peel) Appraisals Inc., where she has had a great experience in pursing her passion for real estate and applying her knowledge of communications, human resources, organizational, marketing, management, and analytical skills.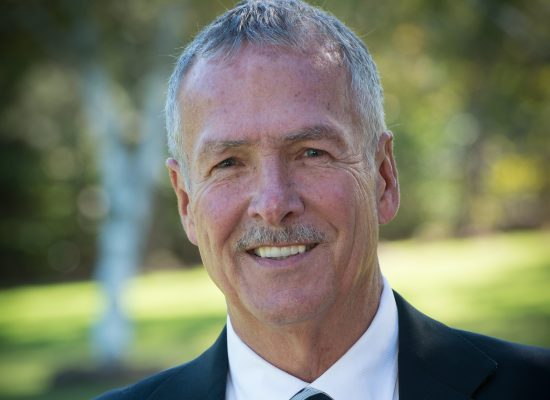 AACI designated Appraiser with the AIC in 1978 and joined Accurate (Peel) Appraisals Inc. in 2011. David has over 30 years experience negotiating commercial, industrial and office real estate transactions that includes 15 million square feet and over 300 ICI real estate transactions. Involved in numerous residential and commercial appraisals, sales, lease transactions, design/build assignments, investment sales, and sale-leaseback contracts throughout southern Ontario and south-central Ontario. He has completed 1000's of ICI and residential appraisals and 100's of consulting assignments. Member of the Appraisal Institute of Canada, Institute of Municipal Assessors for the Province of Ontario, Fellow of the Real Estate Institute, Member of Society of Industrial and Office Realtors, Member of Toronto Real Estate Board, Member of Ontario Real Estate Association, Member of Canadian Real Estate Association, Member of the Real Estate Council of Ontario. Successful completion of real estate related courses at: York University, University of Western Ontario, Queen's University and University of British Columbia.
Marcus Kormann attended the University of Guelph-Humber where in 2010 he received his Honours Bachelor of Business Administration from the University of Guelph and a Business Administration Diploma from Humber College with finance majors. He was recruited by Heritage Caledon Realty Inc. Brokerage and Accurate (Peel) Appraisals Inc. to complete his co-op placement where he gained valuable knowledge of the real estate industry. He went on to work for a mid-size corporation in the accounting department before returning to Heritage Caledon and Accurate Appraisals to begin his career as an appraiser. He has since completed his Post Graduate Certificate in Real Property Valuation from the University of British Columbia and received his AACI designation with the Appraisal Institute of Canada. Marcus is also a registered real estate salesperson. He has completed well over 3500 appraisals both residential & commercial.
Pritesh Patel attended the University of Toronto and graduated with an Honours Bachelor of Science degree. He joined Accurate (Peel) Appraisals Inc. in the summer of 2006 and has since completed well over 6700 residential appraisals across the GTA. Over the past 10+ years he has gained valuable experience in the evaluation of all types of residential properties, with a strong focus on the valuation of rural residential properties. He obtained his CRA designation in 2014. Fluent in Gujarati.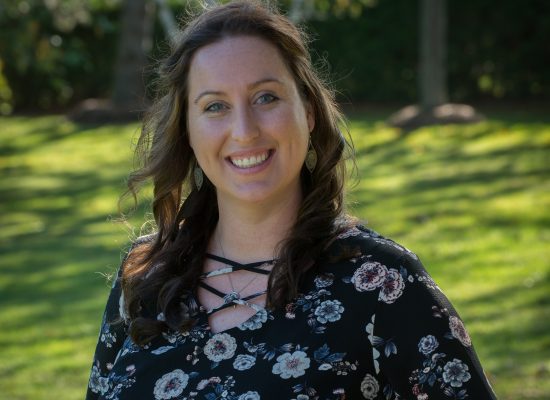 Alexandra Bremner is a Sociology major graduate from the University of Ryerson. Alex has been a supervisor of over 50 staff members for Jadaco Recreation staff for two seasons. Alex has worked as a Recreational Director and Lifeguard for seven years prior at Jadaco and Pool People Limited. Alex has worked for those seven years also as an administrative assistant to Heritage Caledon and Accurate Peel Appraisals Inc.. Alex is a registered real estate salesperson. She has an in-depth understanding and knowledge for protocols, real estate ethics, as well as creative marketing techniques.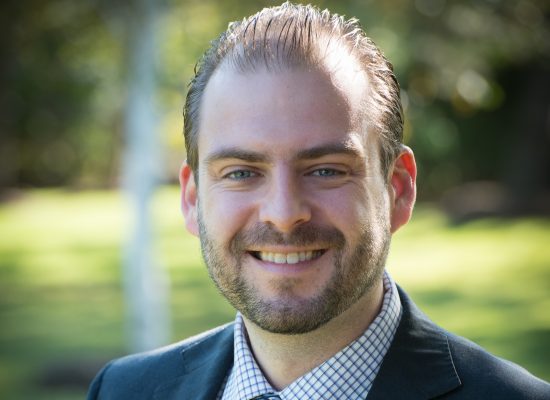 Nick Jurich is a graduate of Brock University where he completed his Bachelor of Sport Management Honours Degree in 2006. Nick successfully obtained his CRA designation through the University of British Columbia in 2020. Before becoming a member of the AIC, Nick spent multiple years in a finance and client based role at the corporate level, and his professional experience provides him a strong background as he progresses through his candidacy.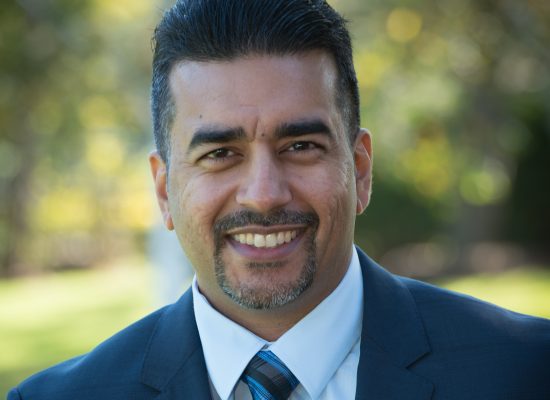 Ricky Bhatia is a graduate of The University of Waterloo where he received his Bachelor of Science degree in 2001. Upon completion of his degree, Ricky joined the family business and became a real estate broker in 2002. By 2008, Ricky was thriving as a real estate professional. It was then that he decided to further his passion for real estate, and pursue a different branch of the industry, by becoming an appraiser. He joined Accurate (Peel) Appraisals Inc. in late 2010. Today he continues to use his 15+ years of expertise in real estate to value homes, and achieved his CRA designation in 2020 through the University of B.C.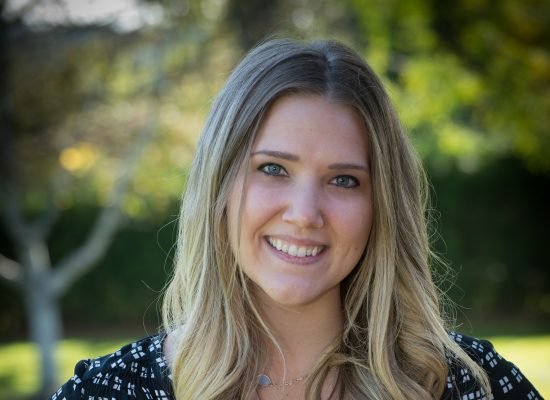 Krystal Darnley
Bookkeeper
Krystal Fenwick graduated summa cum laude from Brock University in 2010 with a Bachelor of Business Economics. She worked within the financial industry as a client advisor immediately upon graduating for nearly seven years before deciding to switch focus where she then joined the Accurate team. She hopes to excel in her position by continuing her education and is excited to see what the future holds and grow within the company.
Jasneet Athwal
Administrative Assistant
Jasneet Athwal is currently attending the University of Toronto, pursuing a degree in Science with a double major in Sociology and Anthropology. She recently joined the Accurate team in hopes of learning about the field and exceeding within her position. In her downtime she loves to read and cheer on her home team, the Vancouver Canucks!
Desiree Sampson
Administrative Assistant
Desiree graduated from Lakehead University in 2017, obtaining her Honours Bachelor of Commerce degree with a focus on Business Administration. Throughout her four years in university, she was also employed in the financial sector as a Junior Anti-Money Laundering Investigator. The appraisal industry is a new and exciting change of pace for Desiree, and she looks forward to exploring future opportunities as a member of the Accurate team.