At Accurate (Peel) Appraisals Inc. we strive to provide our clients with the highest levels of service possible. This includes providing appraisals to as wide an area as our appraisers' cars will take them. Between the four gentleman featured below, this covers over 4,300 square kilometres, from the lake shores of Burlington to bustling Downtown Toronto to the green fields of Dufferin, and everywhere in between. Staying energized during all this travel is of great importance to all our appraisers, especially the talented group below. Between travel, research and writing top notch reports in record times, these fellows work up quite an appetite and therefore meals that are hearty and healthy are always key. Meatloaf is a classic comfort food that is simple to make for any number of people and works great as leftovers too! The version below is just as good as the original but without any meat or animal by-products. Keep reading for the tasty recipe!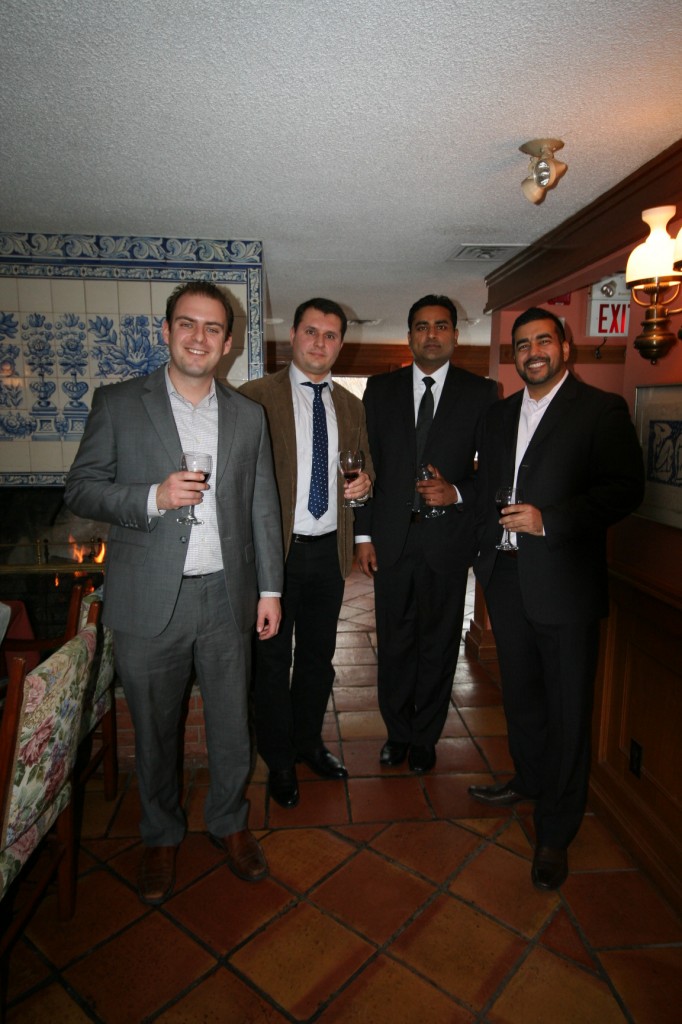 Meat Free Meatloaf
Serves 4-6
Ingredients
1 pound vegetarian ground beef (try Beyond Meat, Tofurky, or Lightlife)
½ cup soft bread crumbs
¼ cup dairy-free milk
1 small onion, minced
3 cloves garlic, minced
¼ cup ketchup or tomato paste
1 tablespoon soy sauce or Bragg Liquid Aminos
1 tablespoon mustard
1 teaspoon horseradish
1 teaspoon salt
Glaze
¼ cup ketchup or tomato paste
1 tablespoon mustard
1 tablespoon apple cider vinegar
1 tablespoon molasses
Instructions
Preheat oven to 350oF.
Combine all of the meatloaf ingredients in a large bowl and mix thoroughly. Line a bread loaf pan with parchment paper and press the loaf ingredients into it.
Whisk together the glaze ingredients and spread evenly across the top of the loaf.
Cover pan with foil and bake for 50 minutes. Uncover and bake for another 10 minutes.
Recipe source: TryVeg.com (http://tryveg.com/dinner#meatloaf) or click here.