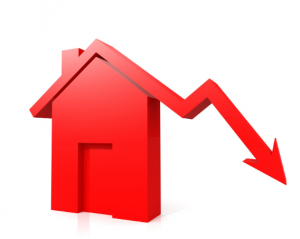 Not more than 2 decades ago we boasted that the world had shrunk to 6 degrees of separation.  The concept that everyone & everything in the world are 6 steps away or less.
Now it is generally conceded that in our ultra connected social universe works to 3 degrees of separation. Why & how does this have anything to do with London, New York, & Toronto real estate?
Factually, luxury home prices in London have dropped by 15% or > in just the last 2 years. Super residential homes in Manhattan have dropped approx. 20% or more since late 2015. Ultra prime properties have experienced a 30% price pull-back.
Again both markets are mimicking each other with an overabundant supply of luxury >$ 4 million homes, penthouses, & condos.  This supply glut is compounded by a notable 40% drop in recorded sales.
Developers in both markets are now truly sweetening buyer incentive packages in what one might assume is a last ditch effort to hold the line with purchase prices.
If these facts somehow loosely echo the pedestrian real estate reality of the G.T.A., you would not be alone in your assumptions. Clearly our social universe may indeed be shrinking once again!
Please reference the Financial Times Articles;  London prime properties set to stagnate (October 12th) and Is Manhattan on the edge of a prime housing precipice?  (October 10th)
For any additional Real-Estate or Appraisal inquiries. Please feel free to contact any of our 3 offices. Burlington, Liberty Village & Caledon.
Check out the attached globe and mail article as well:
Just think if the stock market falls 20%, which is not an impossibility!!!!  The consequences of perceived lower overall wealth,  would de-facto become be a solid third or 4th punch to the R.E. market place. (rising interest rates, sky high prices).
Check out the following video: